Main Features
Compactness packed with proven value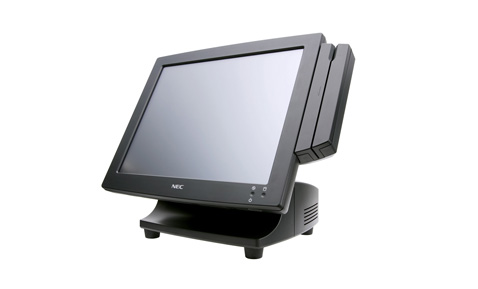 Ultra-compact 12.1" touch screen POS terminal
Windows® Embedded for Point of Service 1.1
Solid-state silicon disk drive and fanless operation
High energy efficiency and flexible configurability
High-speed MF printer with easy paper replacement
---
The TWINPOS3500G1 is only half the size of most rival systems. But it has gained a huge following for its proven robust performance and unparalleled reliability, supported by industry-standard hardware and OS.
---
---
* Features & specifications are subject to change without notice.
* Microsoft Windows and the Windows logo are trademarks or registered trademarks of Microsoft Corporation in the United States and other countries.
* Celeron® is registered trademarks of the Intel Corporation. See the notes in the relevant products for details. The color of the products shown in this brochure may vary from the actual product due to the printing conditions.
* When exporting this product, take necessary procedures such as application for export permits from the Japanese government, as stipulated in the Foreign Exchange and Foreign Trade Control Law. Also, take required procedures for applicable U.S. Export Administration Regulations or other foreign government regulations.
---