Main Features
A winning balance of power and compactness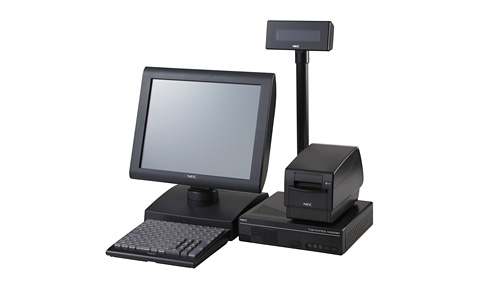 Modular design with compact dimensions
Proven industry-standard main components
Easy to configure with wide-ranging peripherals
An ideal combination of reliability and flexibility
---
The TWINPOS4500B1 delivers excellent performance within space-saving dimensions. Its modular design simplifies maintenance and connectivity while providing the advantages of energy efficiency, flexibility and renowned NEC reliability.
---
---
* Features & specifications are subject to change without notice.
* Microsoft Windows and the Windows logo are trademarks or registered trademarks of Microsoft Corporation in the United States and other countries.
* Celeron® is registered trademarks of the Intel Corporation. See the notes in the relevant products for details. The color of the products shown in this brochure may vary from the actual product due to the printing conditions.
* When exporting this product, take necessary procedures such as application for export permits from the Japanese government, as stipulated in the Foreign Exchange and Foreign Trade Control Law. Also, take required procedures for applicable U.S. Export Administration Regulations or other foreign government regulations.
---