Displaying present location in the site.
As mobile service evolves beyond LTE, it is paramount to provide solutions that realize high capacity, effortless connectivity, and ease of maintenance to all stakeholders equally and affordably, with flexibility to adapt to their diverse needs and requirements.
NEC strives to provide advanced transport solutions that build on expertise in microwave, IP, and optical technologies, which contribute to the establishment of safe, secure and versatile network that brings together everyone and everything throughout the world. The foundation for a connected society.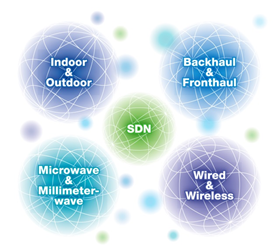 NEC's microwave transport has offered unmatched reliability throughout the years. Together with advances in radio technology and leading SDN expertise, NEC provides highly dependable and intelligent converged solutions that satisfy current and future mobile requirements.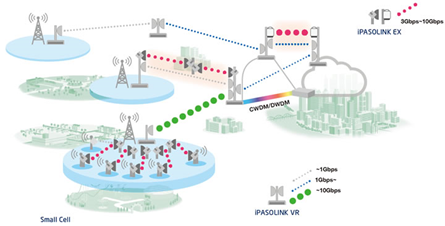 The growing adoption of 4G and beyond mobile wireless service, is challenging the mobile service providers with the need of rapidly deploying high speed, flexible, scalable and highly reliable backhaul with CAPEX and OPEX optimized for ensuring least TCO (Total Cost of Ownership) and high network performance. NEC has been in the forefront of developing and providing high field proven, reliable wireless backhaul solutions through NEC's PASOLINK series of Microwave Radios, for service providers all over the world.