NEC Helps Make Cities Safer
'Safe Cities' is an integral part of NEC's vision for Smart Cities, where people are able to live, work, and play in safety and comfort while also coexisting in harmony with the environment. While safeguarding cities is challenging, NEC has advanced technologies and solutions that make this possible.

The many disasters around us – natural and manmade – are vivid reminders of how complex and unpredictable the world has become. With improved communications capabilities, citizens today are better informed and enabled to make demands on government to respond more quickly to any safety or security breach. While it is impossible to prevent all disruptions, it is possible to help to pre-empt or to prevent some of these incidents from taking place.

Cities in the Asia Pacific have different levels of capacity development, technologies readiness and implementation maturity. Yet, they have very similar underlying issues to contend with, and fortunately, the same access to information and knowledge. The challenge today is in translating information into action.

NEC has a proven track record in public safety. In biometric technologies alone, NEC has installed the world's fastest and most accurate biometric identification systems for more than 480 customers in over 30 countries in areas such as national identification, law enforcement, e-passport, visa application and border control.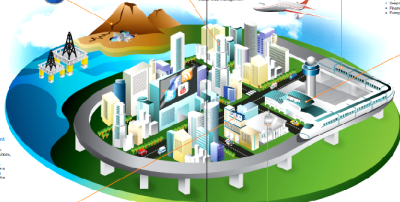 NEC Safer Cities Framework